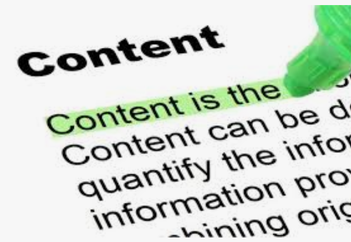 日本語の文書で「内容」や「中身」という単語を英訳する場合、"contents"または"content"と訳しますが、単数の"content"と複数形の"contents"では意味が異なります。
■内容・中身全体をひとまとめの要素として考えた場合には"content"を使います。例えば、食品の含有成分や本の趣旨、テーマなどです。また、Web サイトの「コンテンツ」にも"content"を使います。
例:
1) The content of his speech gave me inspiration.
2) Cured meats generally have a high salt content.
3) His home page content was too detailed.
4) The movie producer wanted content that was more entertaining.
■内容・中身が分離できる要素の場合には、複数形で"contents"を使います。例えば、ある本の内容を章で説明する場合は、"contents"になります。
例文:
1) We loaded the contents of the garage into the truck.
2) How many chapters did you include in your table of contents?
参考:https://ruthlesseditor.com/content-vs-contents/